Investing in massage is an investment in your health.
Therapeutic Massage
Each Massage is personalized based on your needs and incorporates varied techniques including swedish, deep tissue, myofascial release and trigger point massage and Young Living essential oils to help meet your help goals.
30 minutes for $70 - 60 minutes for $100- 90 minutes for $130
Pregnancy Massage
Prenatal Massage can be an integral part of a pregnancy because it addresses many common discomforts during this special time. Studies indicate that prenatal massage can reduce anxiety and depression symptoms, relieve muscle aches and joint pains, improve circulation, reduce edema, and improve sleep, labor outcomes and newborn health.
30 minutes for $75 - 60 minutes for $105 - 90 minutes for $135
Raindrop Therapy
Raindrop Technique is a powerful, non-invasive tool combining aromatherapy and massage techniques to bring whole body structural and electrical alignment. The oils are dispensed like little drops of rain from a height or about six inches above the back and massaged along the vertebrae.
$20 with your therapeutic massage
Ionic Foot Detoxification
An excellent tool for helping detoxify the body and improve organ function.
$50 - or $40 with your therapeutic massage
We accept cash, check, PayPal, Venmo, Visa and MasterCard. Gift certificates are also available.
Please like Dawn Adams Massage Therapy on Facebook for the latest deals and discounts!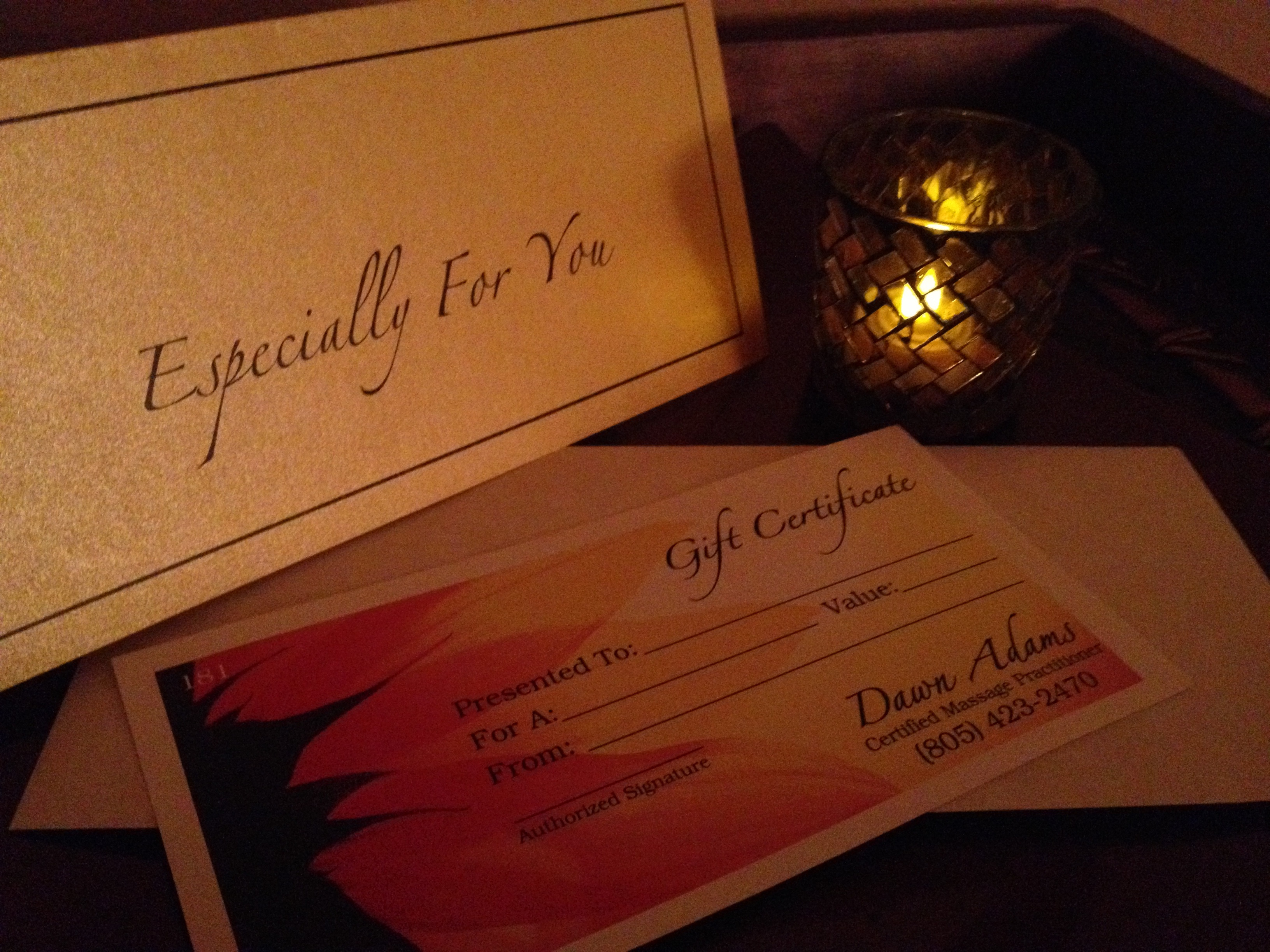 | Service/Product | Rate | |
| --- | --- | --- |
| CBD Booster | $15 | / each |
| Cupping | $15 | / each |
| Integrative Massage | $100 | / 60 minutes |
| Integrative Massage | $130 | / 90 minutes |
| Raindrop Technique | $20 | / each |